AGENDA
CURATED EXHIBITIONS BY GREGORY LANG
#gregorylangsolang
UNTIL 29.10.2022
FONDATION CAB – SAINT-PAUL DE VENCE
ON THE APPROACH 
A PERSPECTIVE ON THE COLLECTION
IN DIALOGUE WITH ANN VERONICA JANSSENS
#fondation_cab
FROM 06.09 TO 17.12.2022
FONDATION CAB – BRUSSELS
ON THE LOOKOUT
A GROUP EXHIBITION
UNTIL 23.09.2022
CLOUD SEVEN – BRUSSELS
INASPETTATAMENTE (UNEXPECTEDLY)
5 ROOMS DEDICATED TO FRÉDÉRIC DE GOLDSCHMIDT COLLECTION
@cloudseven.be

Exhibition view (with Franck Stella, Odelsk III, From the Polish Village Series (#1), 1971 – Josef Albers, Study for Homage to the square, 1957 – Ann Veronica Janssens, Ice blue Bar, 2017) – courtesy Collection Fondation CAB – photo Antoine Lippens
> SUMMER EXHIBITION IN SOUTH OF FRANCE
ON THE APPROACH (À l'approche)
A PERSPECTIVE ON THE COLLECTION
with Josef Albers, Martin Barré, André Cadere, Dan Flavin, Ann Veronica Janssens, Imi Knœbel, Kenneth Noland, Claude Rutault, Keith Sonnier, Frank Stella, Anne Truitt and Heimo Zobernig
curated by Gregory Lang
IN DIALOGUE WITH ANN VERONICA JANSSENS SOLO EXHIBITION
curated by Stéphane Ibars
FONDATION CAB
5766 chemin des Trious – 06570 Saint-Paul de Vence
> 06.04 – 29.10.2022 
Open daily from 10am to 6pm
> 02.07.2022 
Summer party
EN
This selection brings together minimalist artworks by American and European artists. The contemporary relevance of this historical ensemble is underlined by a recent work by the artist Ann Veronica Janssens, which ties in with her solo exhibition running at the same time at the Fondation Saint-Paul de Vence.
Each of these works is part of a spatial composition of a musical nature. Thus, the exhibition unfolds as a set of geometries dividing canvases and lines of different colours, but with the same timbre. These complex tones, which are the result of subtle mixtures, resonate with each other and create a space that is conducive to perception.
FR
Cette sélection réunit des œuvres minimalistes de la scène américaine et européenne. La pertinence contemporaine de cet ensemble historique est soulignée par une œuvre récente de l'artiste Ann Veronica Janssens en écho à son exposition personnelle au sein même de la fondation.
Chacune de ces œuvres participe d'une composition spatiale à caractère musical. Ainsi, l'exposition À l'approche se déploie tel un jeu de géométries distribuant des toiles et des lignes de différentes couleurs, mais du même timbre. Ces teintes complexes, issues de mélanges subtils, résonnent entre elles, créant un espace propice à la perception.
LINK FONDATION CAB – SAINT-PAUL DE VENCE – BRUSSELS
>  SOON IN BRUSSELS
Opening on Tuesday 06.09.2022 from 6 to 9pm
ON THE LOOKOUT (À l'affût)
with Irma Blank, Nadia Guerroui, Ann Veronica Janssens, Labau, Adrien Lucca, Dimitri Mallet, Luisa Mota, Morgane Tschiember and Pieter Vermeersch
curated by Gregory Lang
FONDATION CAB
Rue Borrens 32-34 – 1050 Brussels
> 07.09 – 17.12.2022 
Open Wednesday till Saturday from 12 to 6pm
LINK CLOUD SEVEN – BRUSSELS – Exhibition 'Inaspettatamente'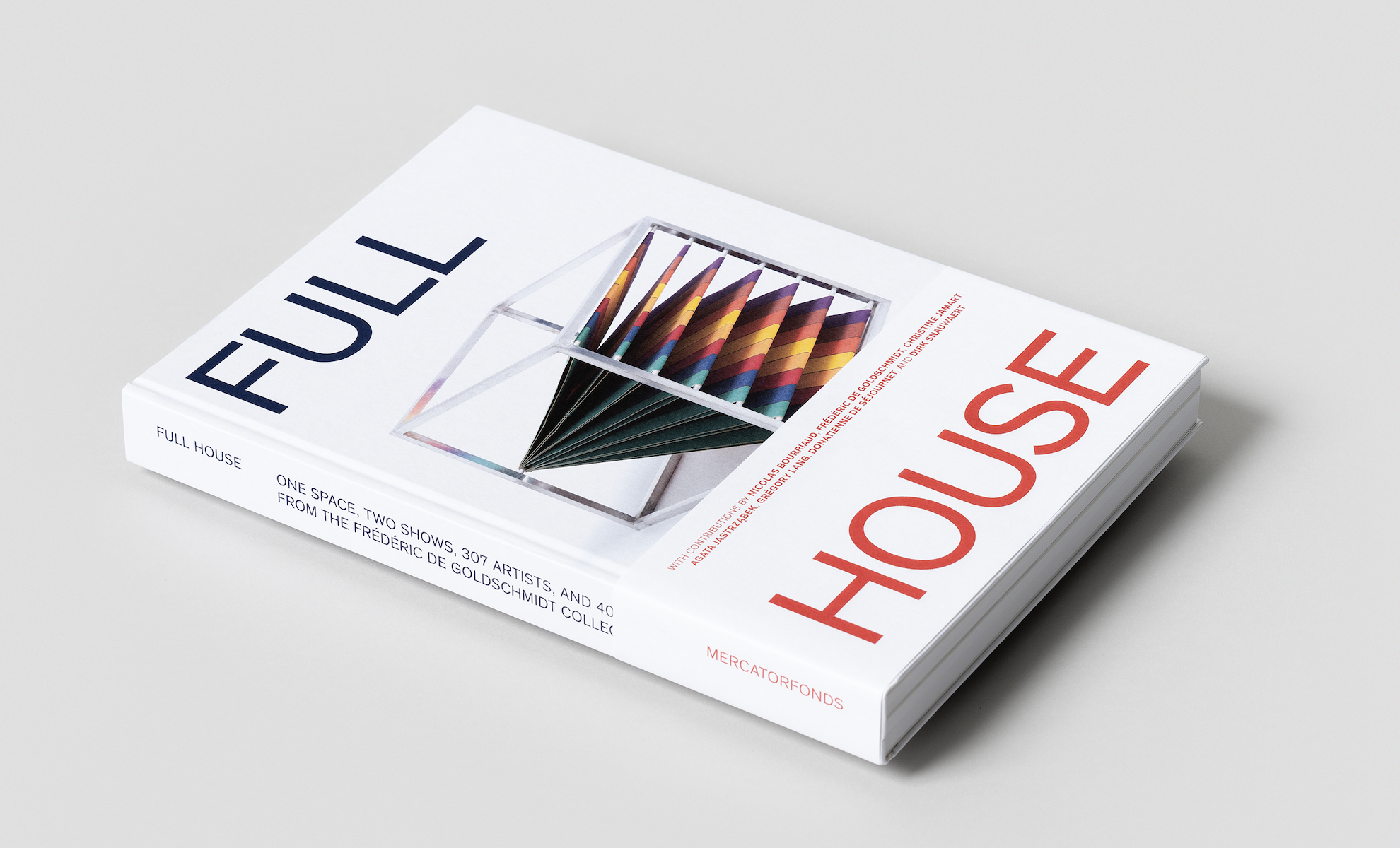 ORDER THE BOOK
> catalogue of the exhibition Inaspettatamente at Cloud Seven, Brussels
BENELUX: https://mercatorfonds.be/fr/product/full-house/
FRANCE, EUROPE, WORLD: https://yalebooks.yale.edu/book/9780300260625/full-house
Full House: One Space, two Shows, 307 Artists, and 400 Pieces from the Frédéric de Goldschmidt Collection
Nicolas Bourriaud, Frédéric de Goldschmidt, Christine Jamart, Agata Jastrząbek, Grégory Lang, Donatienne de Séjournet and Dirk Snauwaert.
Mercartorfonds – Yale University Press
304 pages, 31 x 21 cm, with exhibitions images
ISBN: 9789462302853 – 59,95 €
Solang Production Paris Brussels www.solang.fr
contact Gregory Lang – Curator – Art Producer – Art Consultant
+33 660 680 442 gregory(at)solang.fr
Instragram: gregorylangsolang
Copyright © 2019 Solang, All rights reserved.
You are receiving this email because you are in our mailing list and follow our contemporary art program.
Our mailing address is:
Solang
65 Rue du Bac
Paris 75007
France