SLICE AND DICE – EXHIBITION CURATED BY GREGORY LANG
WITH NAZGOL ANSARINIA – JOSÉ PEDRO CROFT – DAN GRAHAM – JONATHAN SULLAM – ROELAND TWEELINCKX.
AT IRÈNE LAUB GALLERY – BRUSSELS – LAST DAYS > 20.10.18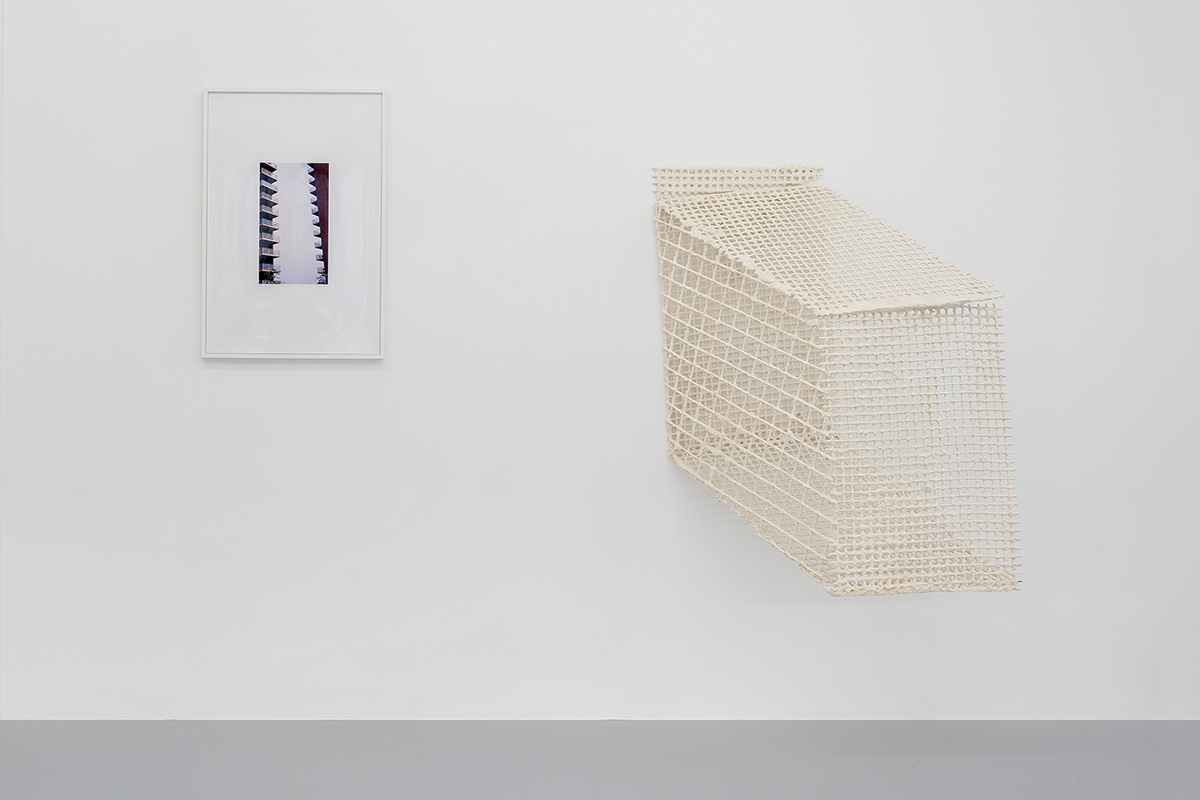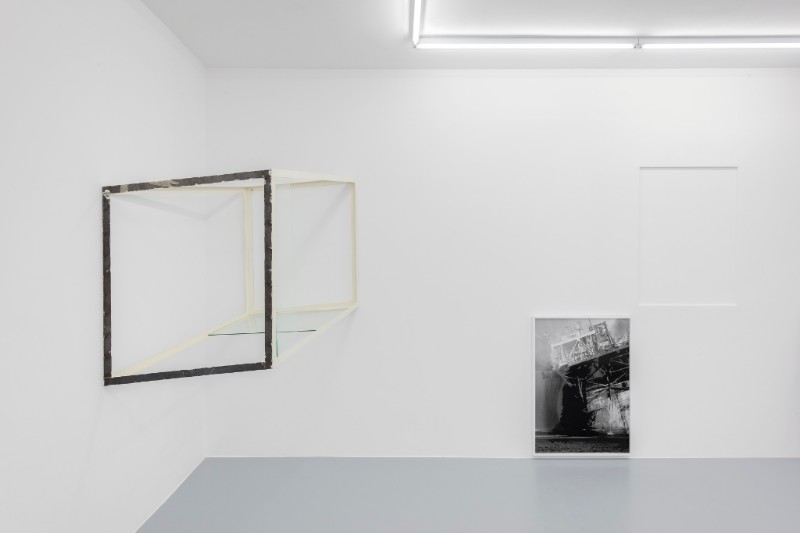 Exhibition views Slice and Dice, Irène Laub Gallery, Brussels, 2018 – Photos by Hugard & Vanoverschelde.
FR
Gregory Lang vous invite à découvrir l'exposition de groupe Slice and Dice, présentée dans le nouvel espace d'Irène Laub Gallery, qui se tient encore jusqu'au samedi 20 octobre.
EN
Gregory Lang is inviting you to discover the group exhibition Slice and Dice, presented in Irène Laub Gallery's new space, still on view until Saturday October the 20th. 
Gregory and website: solang.fr
#gregorylangsolang
#irenelaubgallery 
https://www.facebook.com/irenelaubgallery
Irène Laub Gallery website: https://irenelaubgallery.com/  
IRÈNE LAUB GALLERY
29 RUE VAN EYCK – 1050 BRUSSELS
TUESDAY TO SATURDAY – 11 AM – 6 PM OR BY APPOINTMENT                                                             +32 2 647 55 16 – info@irenelaubgallery.com 
Slice and Dice
Nazgol Ansarinia – José Pedro Croft – Dan Graham – Jonatham Sullam – Roeland Tweelinckx
Exhibition curated by Gregory Lang
EN
Slicing, cutting and dividing into grids fragments of volumes and sections of planes are convergent approaches developed in the works of these five artists. Each, in their own way, tends to examine and break down the notion of a constructed space. Exploring our structural relationship to architecture through construction and representation, they tend to hollow out the resulting structure to test its stability to the point of imbalance. These artists choose to open up space, to create gaps and precarious areas or volumes by throwing the elements like rolling dice, trying new combinations before deploying them again before our eyes.
The exhibition plays upon destabilizing its own framework, with artworks by artists who question either deconstruction or the hypothesis of imbalance. Here and there they attempt a subtle architectural collapse by cutting or spacing, a reminder of Gordon Matta-Clark's radical Splitting gesture. Giving way to assemblages by means of new juxtapositions, superimpositions or subtractions, they better free themselves from the system of perspective. Furthermore, the perspectives also twist and multiply, accentuated by high and owangle shots. Through distortion and association, new points of view appear.
Presented side by side and interrelated are distinct fragmented spaces, from which extensions can be imagined. Most of the works question their relation to the occurrence or abstraction of spatial fullness or void they contain. Here, all seems in doubt, suspended in a moment of precarious equilibrium, on the edge of collapse. This disorientation caused by broken lines and by the loss of a steady horizon refers to a floating state. In a sense, the works relate to notions of gravity and the physical embodiment of time preceding a fall. This expansive time is almost palpable, spinning off the idea one could cut it into slices, or into Slabs. 
Gregory Lang
FR
Trancher, découper, diviser en grilles, en fragments de volumes et sections de plans, sont des actions convergentes contenues dans les oeuvres des cinq artistes présentés. Chacun et chacune à leur manière examinent et décomposent un espace construit. Ils explorent notre rapport structurel à l'architecture, toujours entre construction et représentation. Structure qu'ils tendent à évider pour en tester la stabilité jusqu'au déséquilibre. D'aucuns ouvrent, créent des interstices, recréent des zones ou des volumes fragiles avec ces éléments en les jetant comme des dés, pour tenter de nouvelles combinaisons déployées sous nos yeux.
L'exposition joue avec la déstabilisation de la trame, avec des oeuvres d'artistes qui interrogent soit la déconstruction, soit l'hypothèse du déséquilibre. Ils tentent ici et là une subtile désintégration architecturale, par découpe ou espacement, en regard du geste radical de l'oeuvre Splitting de Gordon Matta-Clark. Ils proposent des assemblages par de nouvelles juxtapositions, superposition ou soustraction, pour mieux s'affranchir du système de la perspective. Ainsi les perspectives se tordent et se multiplient, accentuées par des plongées et contre-plongées. Par distorsion et association de nouveaux points de vue apparaissent.
L'accrochage met côte à côte, en interrelation, des espaces morcelés distincts, pour lesquels on peut imaginer des prolongations. La plupart des oeuvres en présence questionnent la présence et l'abstraction du plein et du vide qu'elles contiennent. Ici, toutes semblent dans le doute, suspendues dans un moment d'équilibre instable, juste avant de s'écrouler. Cette désorientation, liée aux lignes qui s'effondrent et à la perte d'un horizon stable, renvoie à un état de flottement. Elles interrogent la notion de gravité et l'épaisseur physique d'un instant précaire entre un avant et après la chute. Ce temps qui s'étale devient alors palpable, et l'on pourrait presque le découper en tranches – ou plutôt en blocs (Slabs). 
Gregory Lang
Solang Production Paris Brussels www.solang.fr
contact Gregory Lang – Curator – Art Producer – Art Consultant
+33 660 680 442 gregory@solang.fr
Instragram: gregorylangsolang